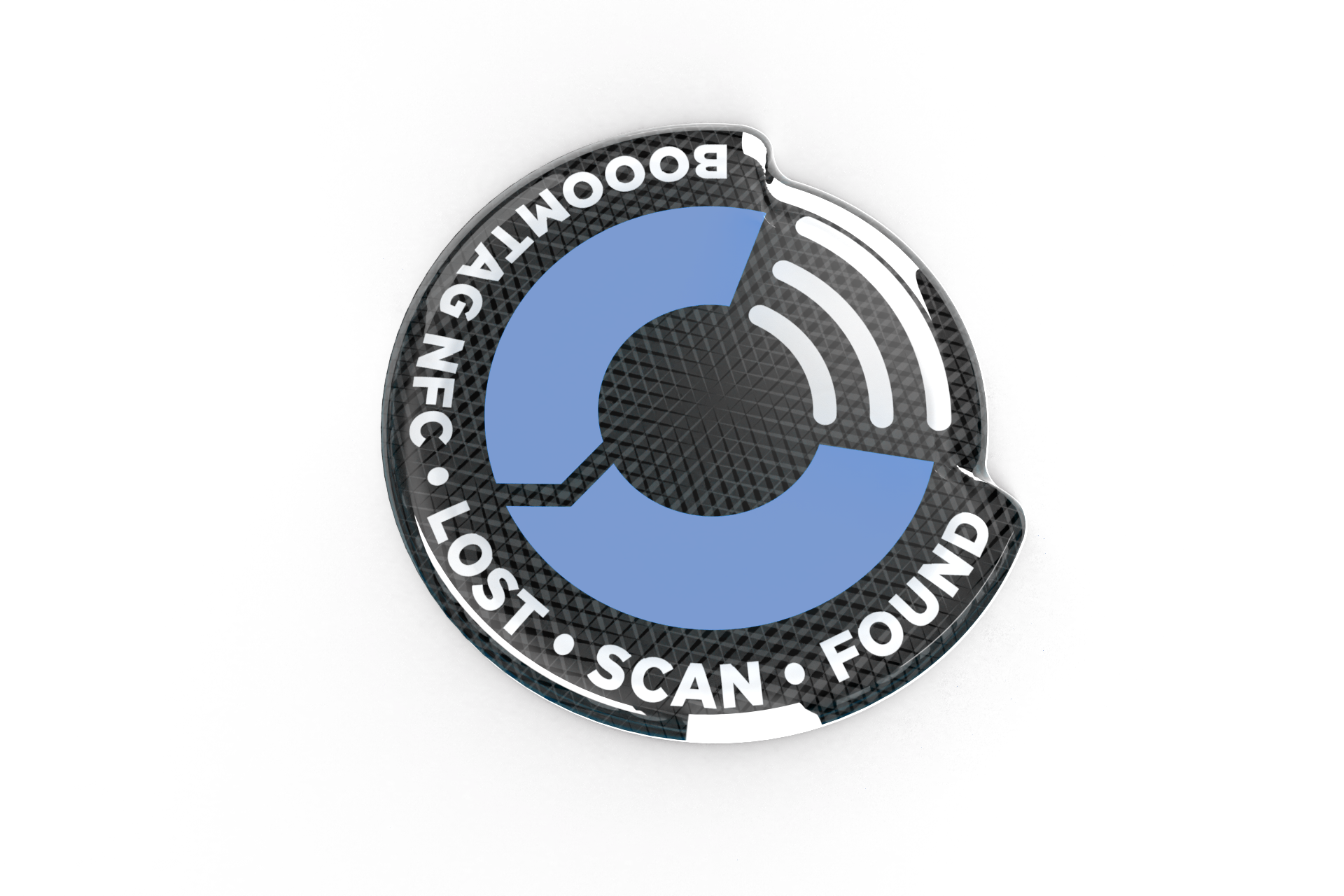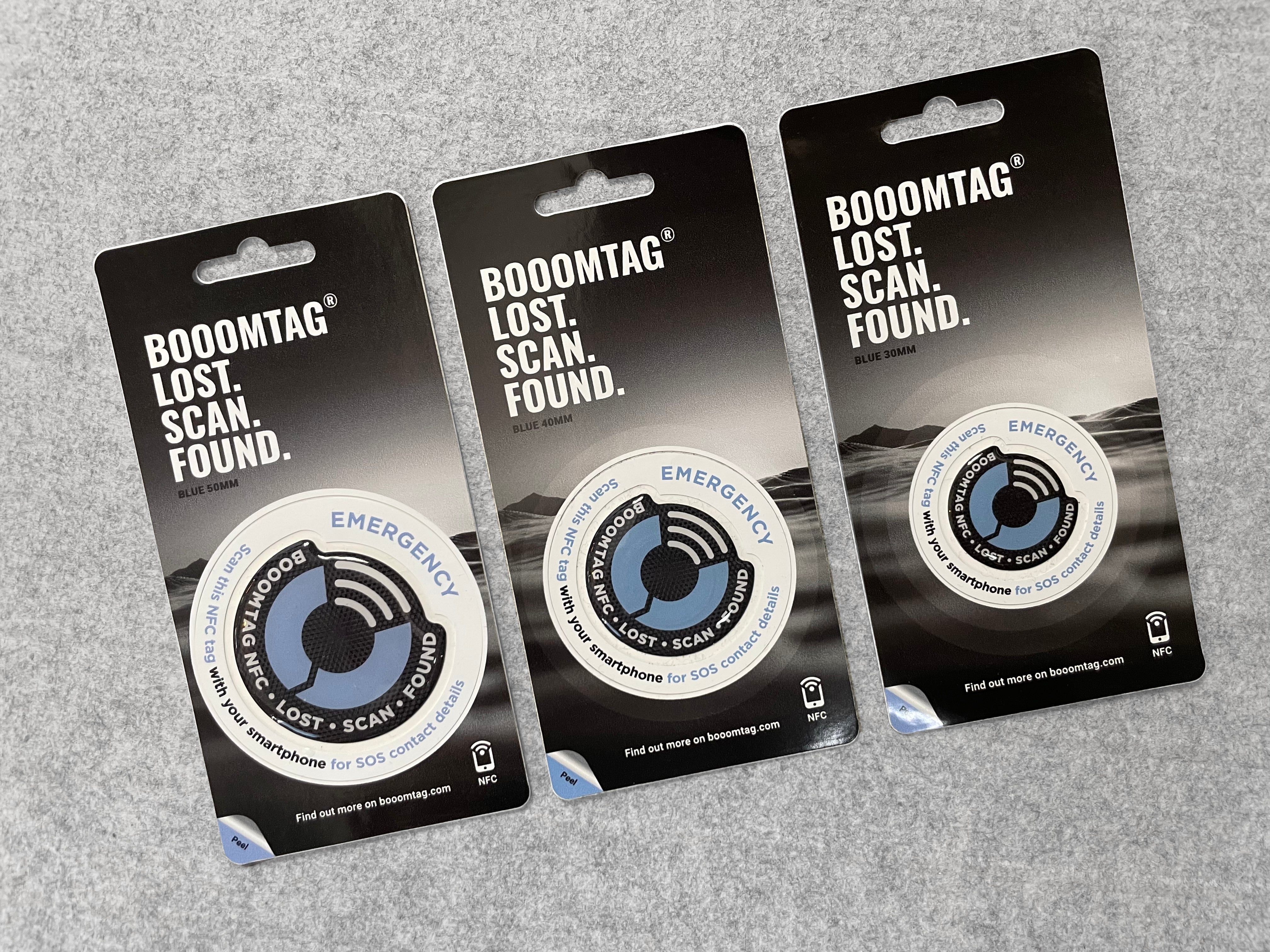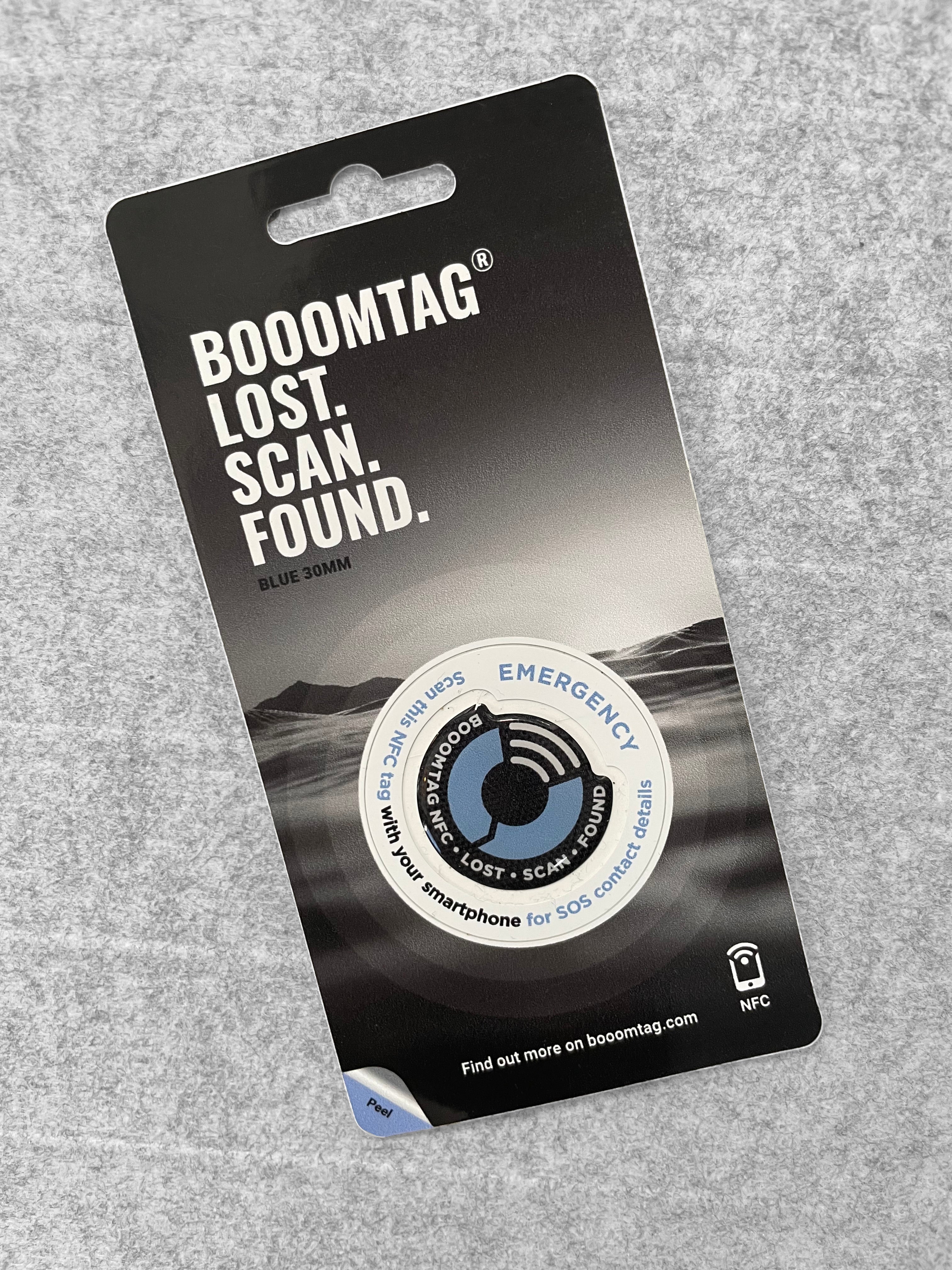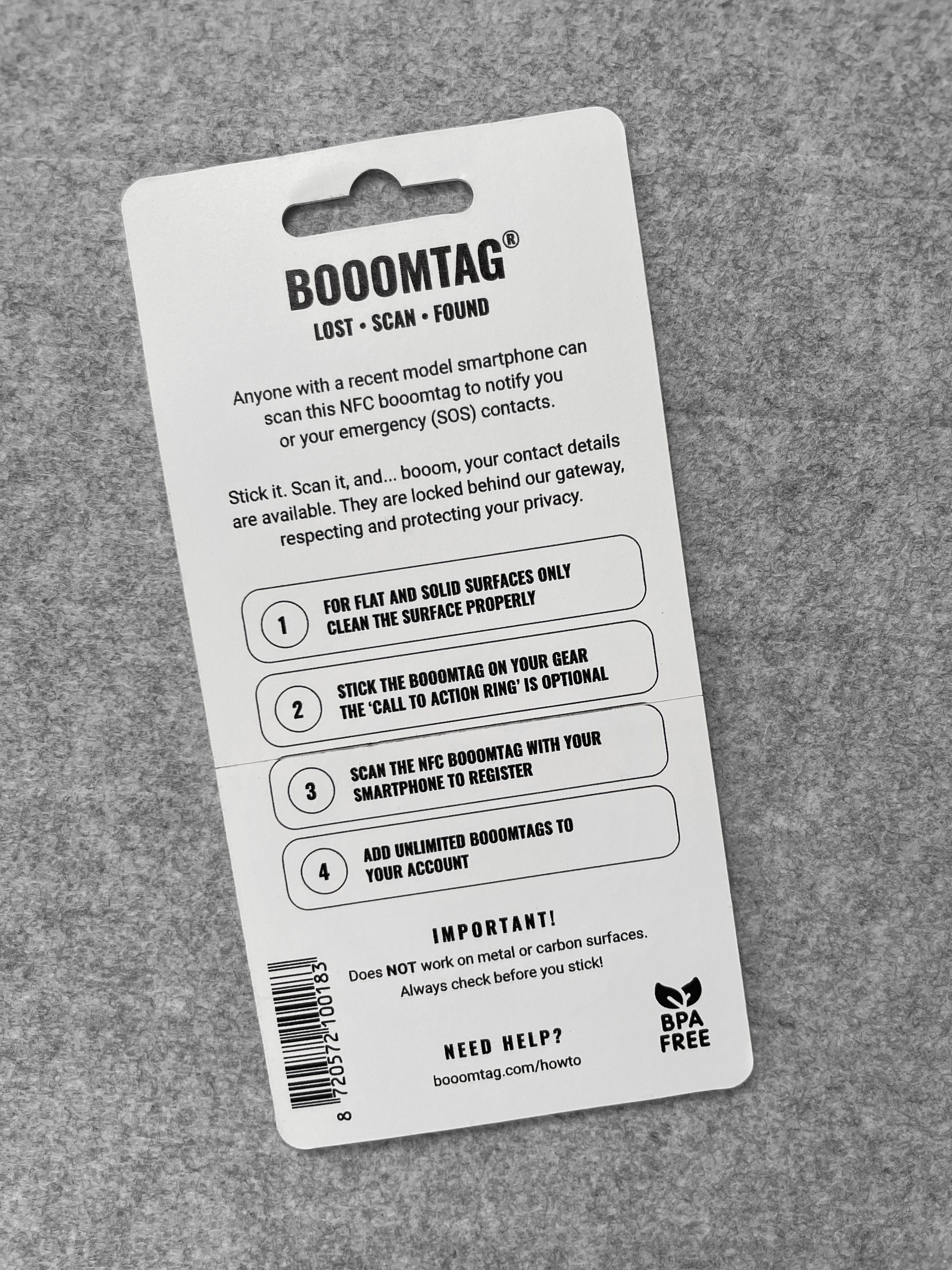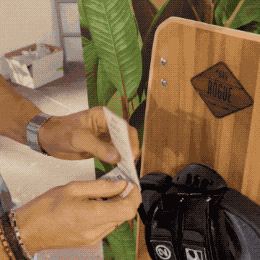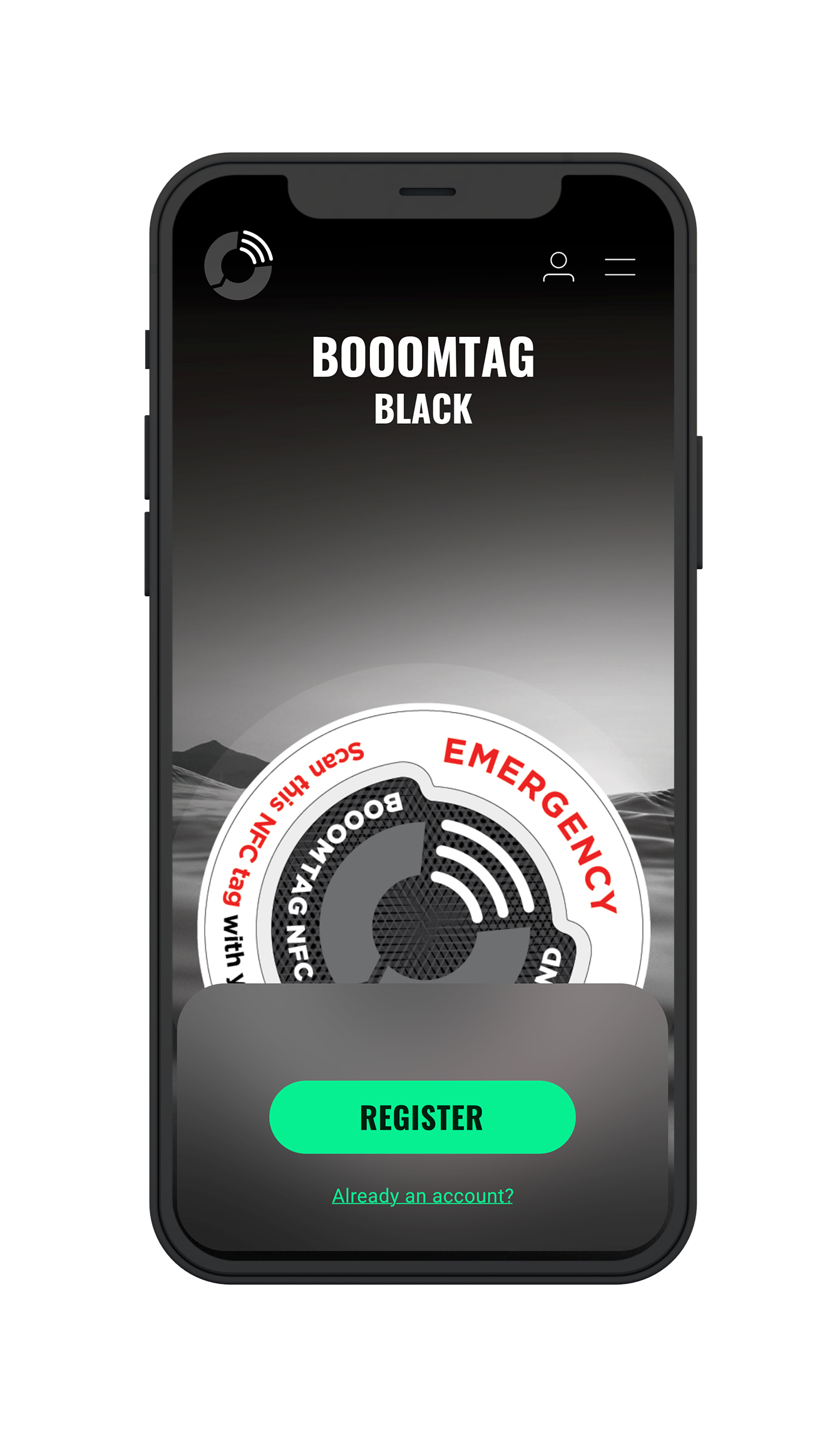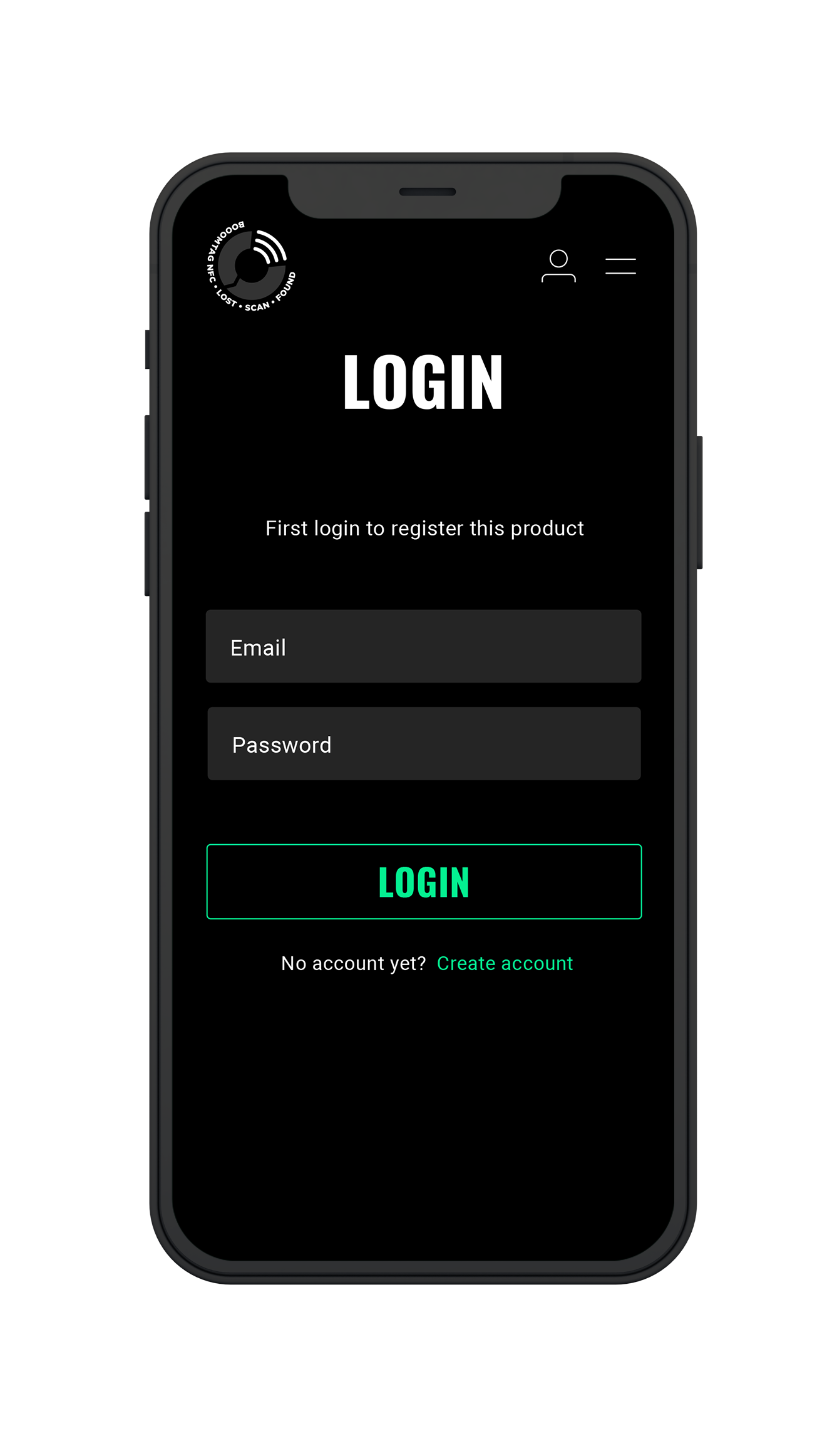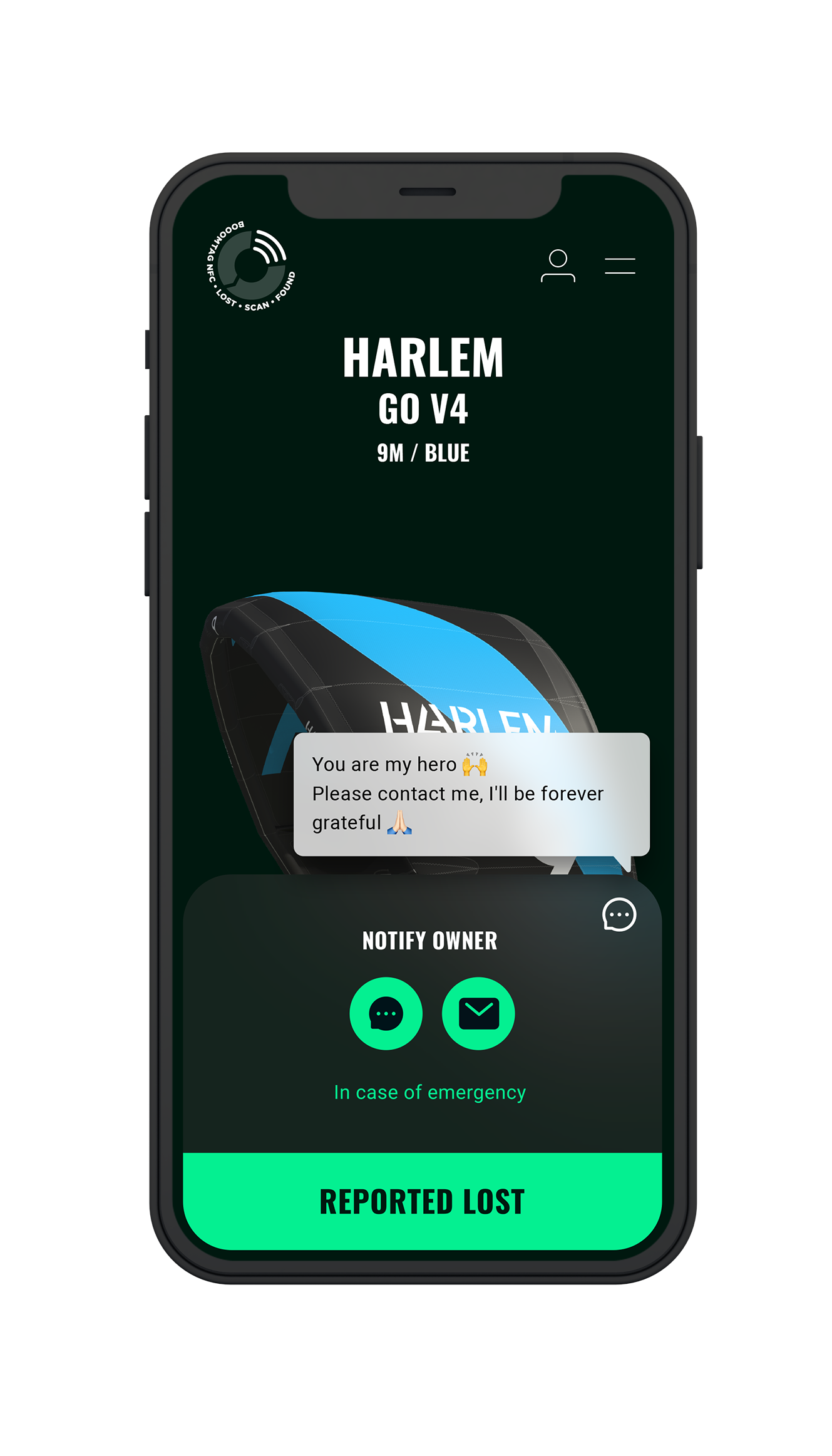 Booomtag® NFC Blue
---
It happens... sometimes we lose our precious gear. This Booomtag NFC allows a finder to reach out and get it back to you. Stick it. Scan it, and... booom, your contact details are safe. Locked behind our gateway, respecting and protecting your privacy.
Anyone with a recent model smartphone can scan this Booomtag NFC to contact its rightful owner. Lost. Scan. Found. Returned like a boomerang.
Sizes
S - diameter 30mm
Best size for helmet/hardshell harnass/ski*
Scan strength 3/5

M - diameter 40mm
Best size for kiteboard/snowboard
Scan strength 5/5

L - diameter 50mm
Best size for surfboard/sailboat
Scan strength 5/5

Why
• Protect your valuables
• A gem on any product 
• Your name and number is not visible to anyone
• Up to three SOS/ICE emergency numbers per account
• Full control over your details
• Avoid unnecessary Search And Rescue operations

How it works
1. Stick the NFC booomtag® on your gear
2. Activate (the NFC reader on) your smartphone
3. Scan the NFC booomtag® to register and create your free account 
4. Booom. Protected. Easy.

Note
2 years warranty and a lifetime free online account - 3 years premium features.
Web based, no App needed!

Delivery
We ship twice a week by regular mail. Delivery within Europe 🤩🚀🙏🏻